Letters from Amsterdam: First Letter, January 4, 1979
July 2021
By Dianne Apter
Letters From Amsterdam is a recounting of an idyllic time our family spent in 1979 in The Netherlands, in Amsterdam. Although I have taken a few liberties with names and timelines, the stories I tell are all true based on the letters I wrote home to my parents and in-laws. Our kids were 6 and 3 years old and the piece tells of their school experiences and our lives through their eyes as well as my own. Our day-to-day life related in these stories has come to mean much more than the trip diary I kept filled with appointments, sites we visited, and descriptions. Those entries one can find in any tour guide book.
I have chosen to focus this collection only on our life in Amsterdam, although we did extensive travel while we lived there and after. Each section is a different month from arrival in January until we left in May. They will be published on Tales from a Small Planet as a series.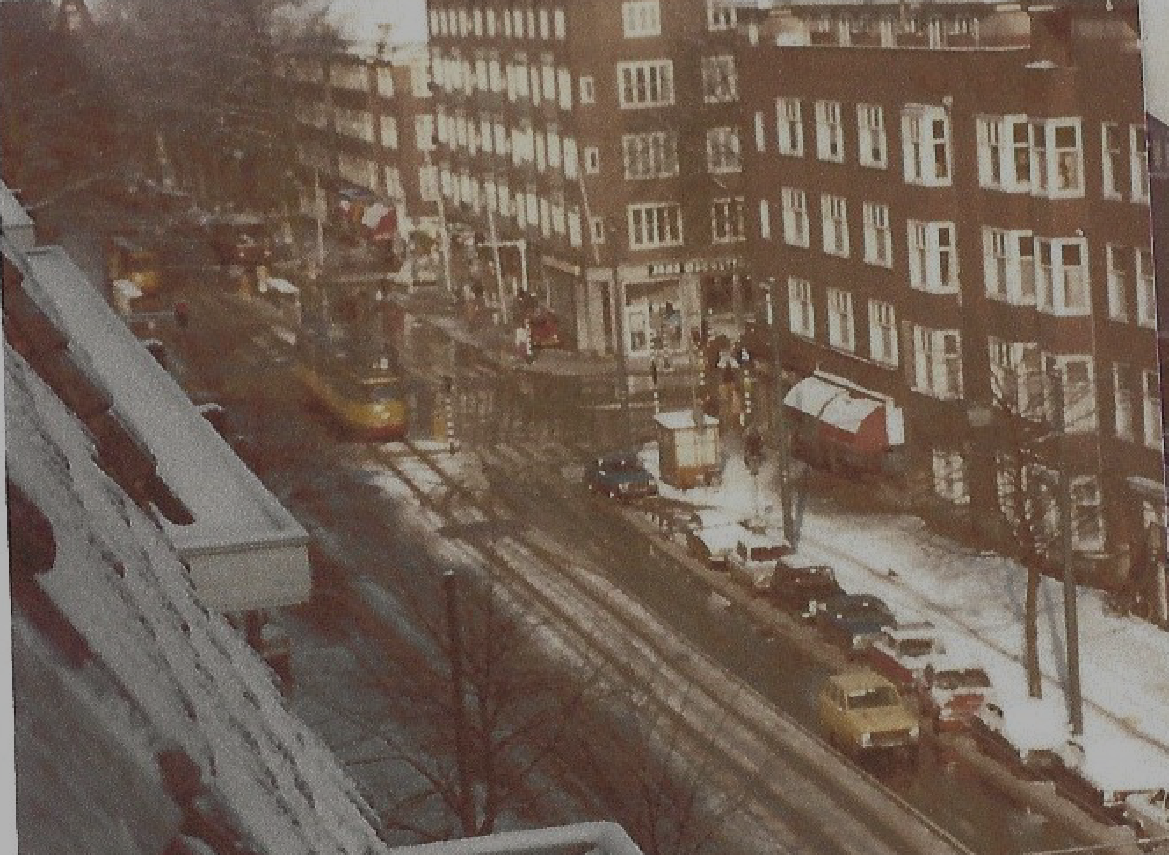 Here is the first letter:
January 4, 1979: We have arrived safely after a very long, packed plane ride. The apartment is super clean and well equipped. Except we can't figure out where to hang wet towels.
Four of us uncoil from the tiny taxi that carried us from Schiphol Airport in Amsterdam. Two little girls, ages 6 and 3, and their mom and dad. Our luggage, stuffed with nine months of necessities, is piled on the sidewalk waiting to be carried up to #5C Beethovenstraat. The elevator is rickety but gets us to the fourth floor. It seems that's as far as it goes, and the last ladder-like flight of stairs must be climbed to reach our fifth floor apartment. I fleetingly wonder who will fall down them first.
We open the door to our new home, and the kids find energy from somewhere. Jennie takes off as Rachel toddles after her.
"Look mommy, there's a tiny sink in the dining room. Mom, what do these two doors open? Yikes a shower…..in the dining room?" Jennie, the six-year-old, is amazed. "Ewwwwww a toilet," she says as she opens door #2.
"It's creepy," says newly potty-trained Rachel as she eyes the unusual toilet with a flusher chain hanging from above. Okay, this will be interesting.
We move into the kitchen which cannot hold all of us at the same time. Someone has thoughtfully stocked a few necessities in the dorm-sized fridge. The gas stove has to be lit with matches which give me pause. There is a pantry, empty except for many vases and flower pots. The living room is large and comfy looking, adorned with fresh flowers (in yet more vases) and welcome cards from Steve's new colleagues whom we will be meeting next week. A gas heater will keep us warm through the cold winter. The girls have a tiny bedroom off the dining room with two cots and some built-in shelves. Our bedroom is bigger, furnished with a bed, dresser, and vanity, a large sink and another gas heater. The extra quilts provided will come in handy. Steve and I seem like giants in this scaled-down compact apartment. There are lots of large windows in every room letting in sunshine and beautiful views of life on Beethovenstraat.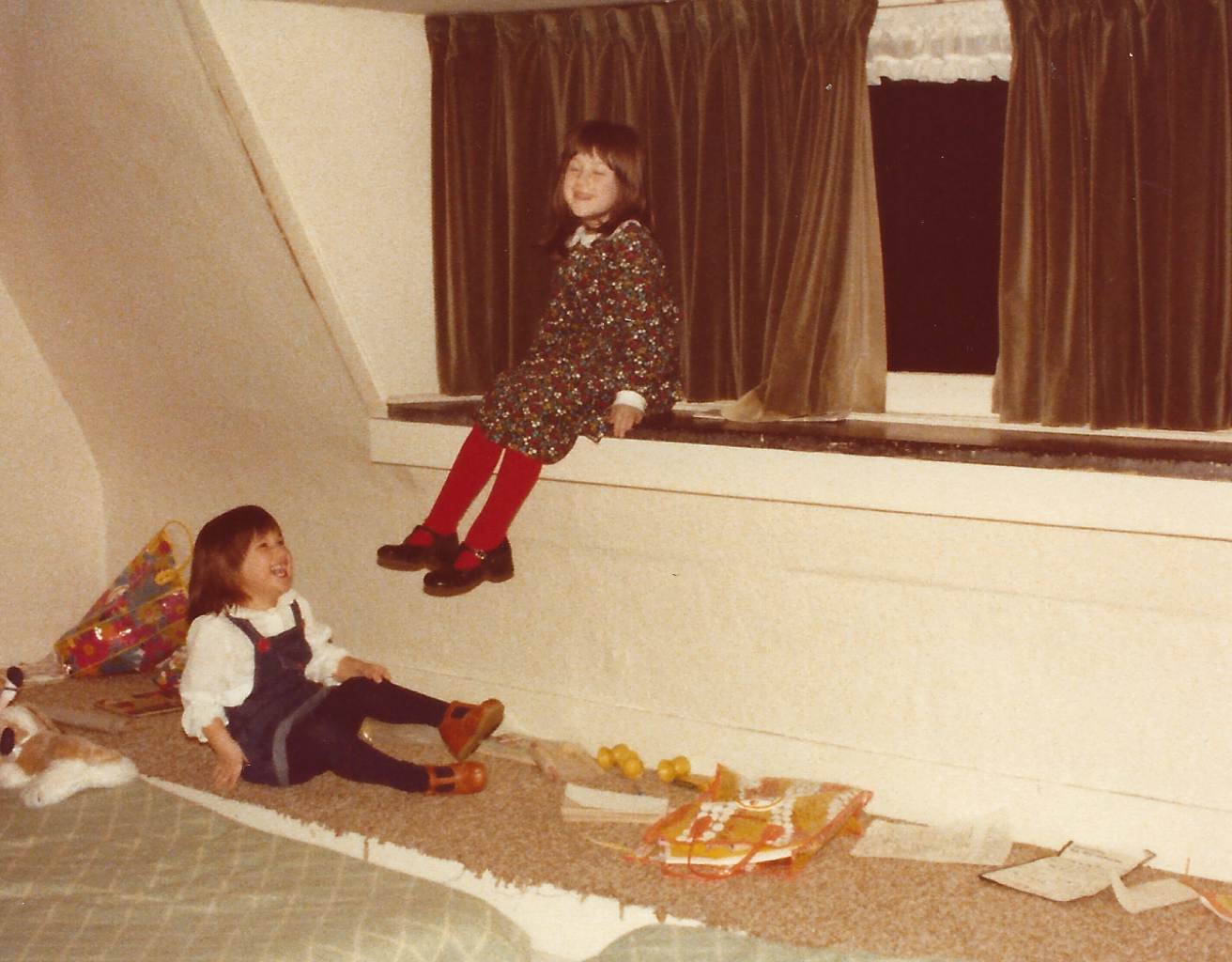 We are here because Steve, a professor at Syracuse University, is on a sabbatical. He will be teaching at the Vrije Universiteit (Free University) and lecturing all over the country and across Europe. His work with emotionally disturbed children is cutting edge and well known. I have left my job working with families and teaching parenting classes. I will also be doing speaking engagements. But mainly I will be a huisvrouw caring for home and our kids.
The apartment has been previously inhabited by several SU faculty and it is fun to see the names of Syracuse friends and colleagues as temporary stickers on the mailbox. Ours will be added as soon as I find paper, pens, and Scotch tape. That is for another day.
The oomph of initial exploration soon deflates and we all crash until Rachel appears in our room. The bedside clock tells me it is midnight.
"Mommy, we forgot to eat supper." She is right and it is 7:00 PM back home. So we all wake up and eat cheese and ham.
After a few days of rotation through alertness then zonkedness life settles into the required domestic chores. Like most Dutch natives we will walk almost everywhere we have to go: school, shopping, work. I guess that explains why they can eat all that milk and cheese and not get fat. We make several discoveries:
There is a pay washing machine (no dryer) in the basement.

It costs a lot of guilders and it looks familiar, but I have no idea how the many settings delineated across the top translate. To be determined later.

Food is expensive. Meat is to be a side dish and four pounds of Gouda cheese will go very quickly. Produce comes from Israel, Spain, and France. Little seems to be grown locally. There are some dairy items that are unfamiliar and I look forward to finding out what kwark and vla are used for.
We live in an upscale neighborhood where ladies shop in the bakkerij (bakery), the
vleesmarkt (meat market), groene kruidenier (green grocery), and the kaaswinkel (cheese shop). There is also a small grocery store (the Albert Heijn founded in 1887!) around the corner for basics. Grocery shopping looks to be a full-time endeavor. I will go often due to the tiny fridge and little storage. Everything must be carried home in tote bags.
School hours for Jennie are nine to noon, then home for lunch until two, then back to school from two to four.

School is closed Wednesday afternoons so teachers can tend to their own lives. Rachel will go to nursery school four mornings a week. That is a lot of delivering and picking up, in between grocery shopping. Amsterdam in 1979 is not conducive to working women (unless you have a nanny). The moms I meet at pickup do not have good things to say about "those working mothers" who are abdicating their true calling.
We need to keep better track of holidays! Steve was locked out of his office one day as the entire University was closed. No one was around. We never did figure out what that holiday was. We also learned the hard way that everything is closed for the Queen's birthday. We had to do without toilet paper and little food for a few days when we missed that one.
My biggest coup is meeting and negotiating with the milkman. I have observed him delivering in the neighborhood and I want in. So I study my English-Dutch dictionary for the necessary words and corner him on the street one morning.
"Ik wil bezorgen melk eieren. Hoe?" (I want delivery, milk, eggs. How?) I push out the words while he stands patiently waiting. Did I mention he is very tall and very handsome and very Dutch? Finally, when I stop to take a breath and wipe my sweaty forehead from the effort of communicating, he smiles.
"I speak English," he says and I detect a twinkle. "I lived in California for three years." Good-naturedly, I laugh at the joke on me as he let me struggle through my new language.
"I will bring you milk, cheese, butter, eggs, kwark, fla, juice, Coca-Cola and Heineken beer. You tell me what you want. You can leave a note, in English if you want. I only go to the fourth floor so you will have to carry the rest yourself." A small price to pay (and the price for all this was small) for delivered items way too heavy to carry! Heineken beer!!! Twice a week!!! And the mystery of kwark and fla will be solved!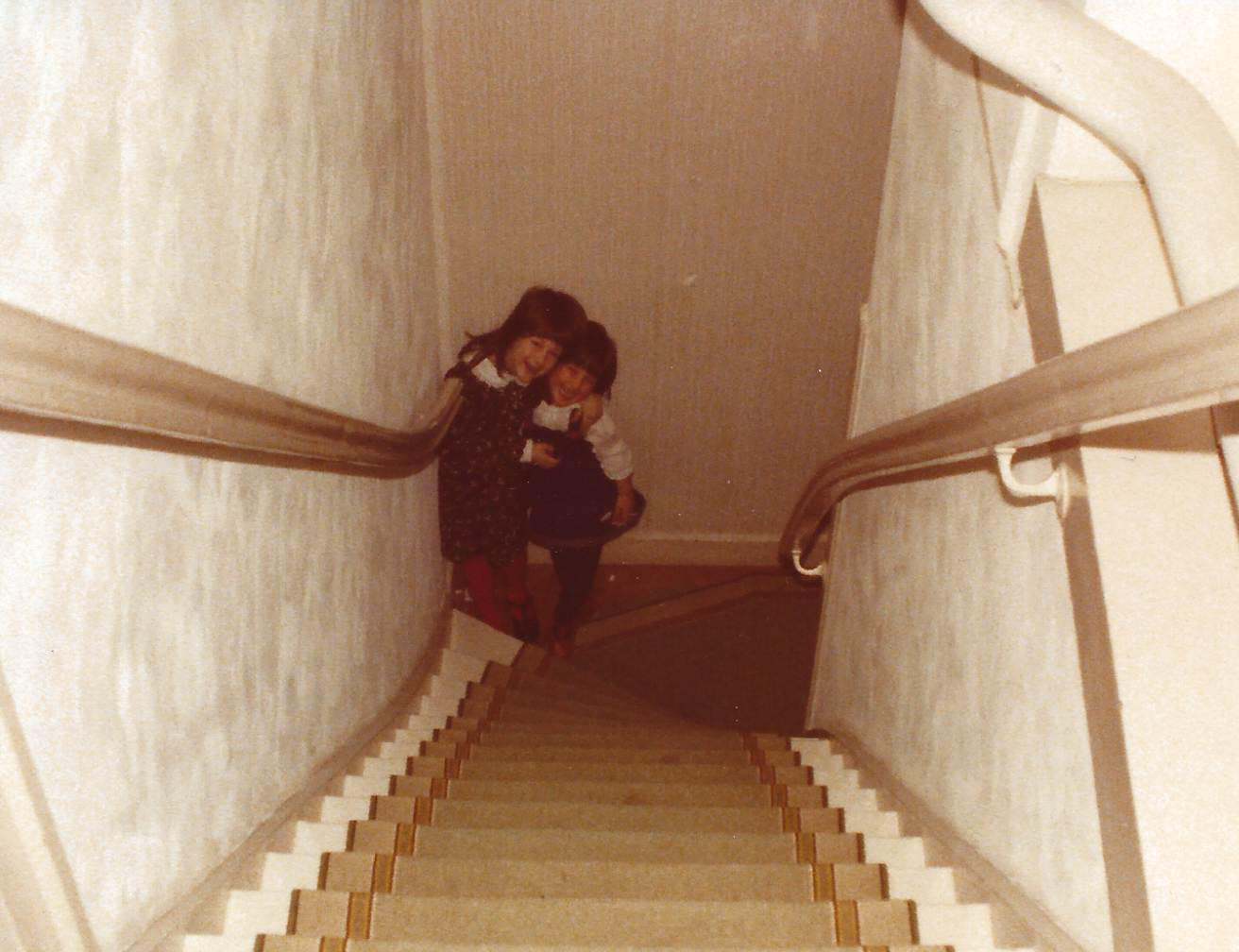 To be continued …
Letters From Amsterdam is dedicated to Steve who during his too-short life always led us to see different worlds, and to Jennie and Rachel who now have families of their own and are creating their own adventures.
© 2021 by Dianne Apter. All rights reserved.
Dianne Apter has lived in Syracuse, New York for over 50 years with time out for extended stays throughout Europe as part of academic life. Dianne has previously published in academic journals and in the online journal Dreamers